100% SUSTAINABLE
ACID MIST SUPPRESSANT.
Mistop® is a 100% natural, non-ionic, biodegradable, nonflammable, nonhazardous surfactant, rich in triterpenic saponins from plant extract.
Mistop® is formulated to effectively reduce the formation of acid mist from copper electrowinning operations by reducing electrolyte surface tension. Mistop® reduces acid mist levels when used alone or in combination with mechanical barriers, such as polypropylene spheres, without producing adverse effects on solvent extraction or electrowinning.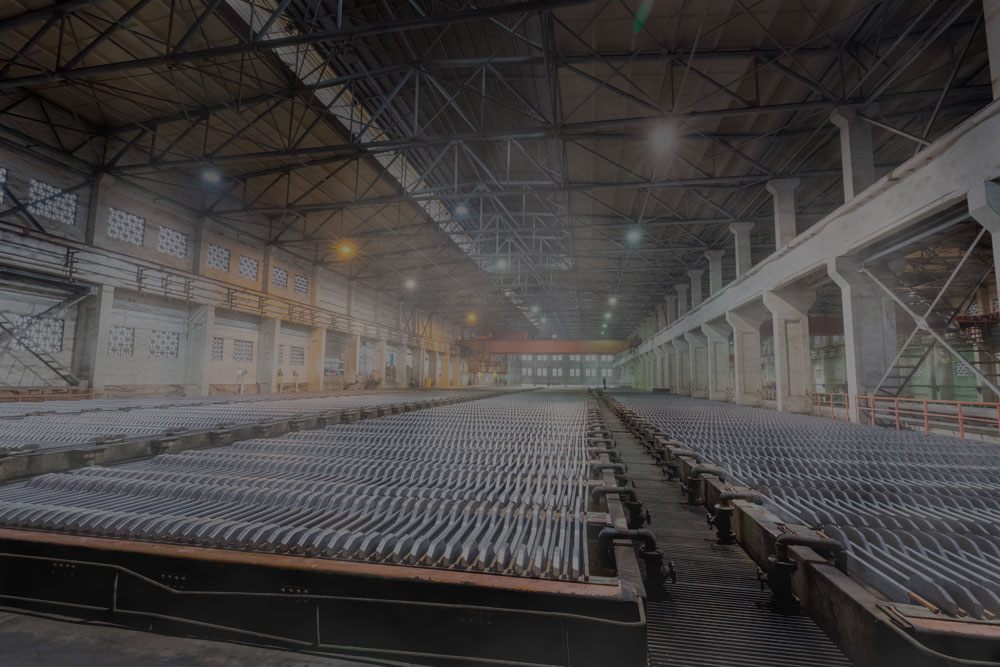 During the process of copper electrowinning and its chemical reaction, oxygen is released at the anodes forming bubbles, which travel to the surface and coalesce, increasing in size until they burst in the form of micro droplets, releasing acid mist into the environment.
This fine mist creates a corrosive environment that is hazardous both to the equipment as well as plant personnel. An effective strategy to combat this problem is to utilize surfactants which reduce the electrolyte surface tension. This reduces the force with which the bubbles burst, as well as creates a thin layer of foam over the electrolyte surface, allowing drainage back to the liquid medium, thus reducing the formation of acid mist. Mistop® 100% natural non-halogen alternative, unique in the market with 19 years of successful and safe usage.
MISTOP® IS SAFE
FOR ELECTROWINNING
Fluorochemical surfactants remain in the aqueous phase without degrading in the electrolyte acid medium.
In contrast, Mistop® is a 100% natural and biodegradable surfactant, which is stable and has a limited half-life under normal plant operating conditions, thus guaranteeing that Mistop® does not accumulate in the system. Mistop® does not alter extraction kinetic parameters such as phase separation time. Mistop® is safe for all processes and for plant personnel. More information can be found on the MSDS which can be obtained at info@desertking.com.
Percentage of difference in the variation of phase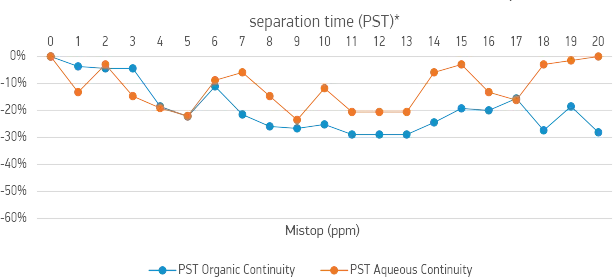 ADVANTAGES OF USING MISTOP®
Mistop® has been utilized successfully for 19 years by one of the largest electrowinning operations in the world.
During this period, Mistop's performance has been constantly monitored under diverse climatic and operational conditions. The results from various years of addition and monitoring are summarized in the following graph:
Decreased level of total aerosol using Mistop®*, on a ship
electrowinning of copper mining in Chile.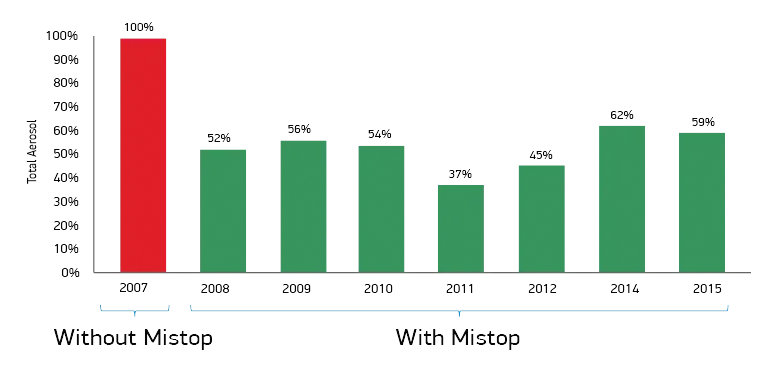 Mistop® should be added to the electrolyte solution in a continuous manner and in a position which assures a homogeneous product distribution, before its entrance into the tanks.
During this period, Mistop's performance has been constantly monitored under diverse climatic and Mistop® doesn't require costly and complex addition and control systems for its safe functionality; all that is required is a simple pump control system, which may include addition via isolated systems. The most common concentration range for Mistop® in the electrolyte is between 6-12 ppm over total inventory or less than 2 ppm over feed flow. Mistop's activity can be monitored directly in the electrolyte surface tension and/or in the mist generated in the electrowinning plant via properly calibrated mist monitoring equipment.
Mistop® is available in three different sizes: 1000 kg, 220 kg and 20 kg.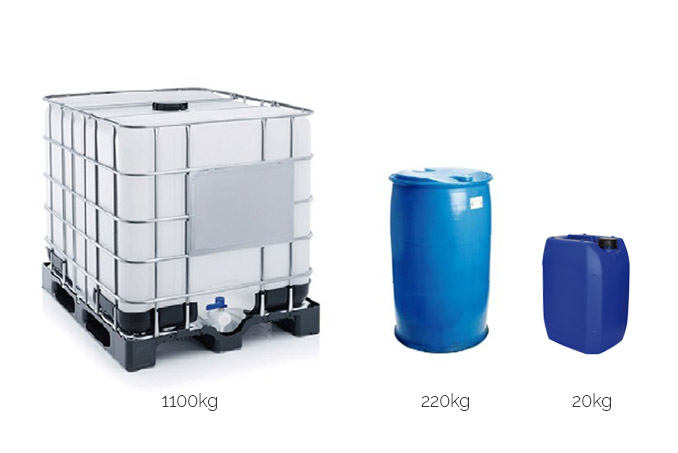 If you need more info about Mistop® or you have any question, please complete the form, chat with us or call us.
MISTOP® IS SAFE TO HANDLE. Please don't hesitate to contact us for litterature, technical support or implementation instructions.